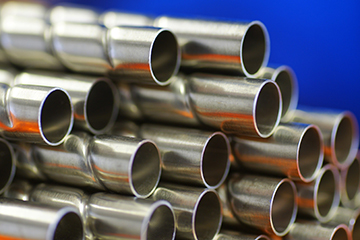 Applications for the EGR Cooler Gas Tubes
Global emission standards are becoming more stringent every year. Automotive equipment manufacturers are constantly challenged by car manufacturers to achieve decreased emission targets.
EGR cooler installation on cars is widely used today and various designs already coexist for this small heat exchanger.
NEOTISS supplies both LP and HP EGR cooler technologies and is able to produce tubes according to the technology designed and selected by automotive equipment manufacturers.
Performance
NEOTISS serves the automotive industry through its mill located in China in Changzhou by providing a large range of stainless steel welded tubes for EGR Cooler applications:
various grades from ferritic to super austenitic to prevent corrosion,
various designs such as smooth, corrugated or flat tubes...
304L / 316L / 317L / 439 / 441 / 444
304L / 316L / 317L / 439 / 441 / 444
Benefits
Benefiting from the experience in welding of NEOTISS, the innovation team is constantly keeping up with the developments of the equipment manufacturers in order to bring them the most value.
Quality system ISO TS16949 certification has been successfully implemented through the expertise and experience of Company.