NEOTISS is very pleased to announce that on Wednesday June 29th, a contract with STF (Italy) will be signed for the supply of welded tubes for High Pressure Feed Water Heater 600, to be installed in Flamanville 1 Nuclear Power Plant.
This new contract strengthens once again the cooperation between the two Companies, especially on the revamping program of the French Nuclear Power Plants.
The welded tubes will be produced in NEOTISS French plant, located in Venarey-Les Laumes in the heart of Burgundy. High Pressure Feedwater Heater will then be manufactured in Magenta in Italy by STF and is scheduled to be installed in Flamanville 1, in 2018.
For more information on the WNE go to http://www.world-nuclear-exhibition.com/fr/
For more information about STF go to www.stf.it
They talked about us : WNE Tribune Issue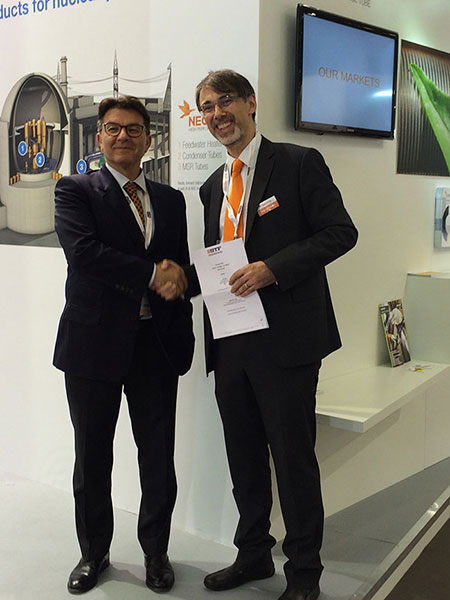 PHOTOS CREDITS WNE 2016
WNE 2016- Christian Bamale – Bruno des Gayets